Focusing on center medians, islands, car parks and roundabouts, we provide a complete service: Digging and back filling trenches, boring, drilling for conduit and cables. Laying cable Providing standard traffic management signage for pedestrians
Our services include:
Installation of traffic signals, street lighting, and pedestrian crossings Installation of Single phase, 3-phase, connections and jointing Underground cabling Ensure specific lighting to client lighting requirements
Retrofit street lights from traditional lighting sources, such as mercury vapor and sodium, to LED and solar.
Design, supply, install, test and maintain street lighting on roadways, main roads, streets, and highways.
Service includes the complete installation of all required street lighting, signage, paving, and striping, including appropriate road bollards and sign posts.
Installing Traffic signals and Street lighting in San Antonio. TX
Click on "play" button in upper left corner of slideshow below.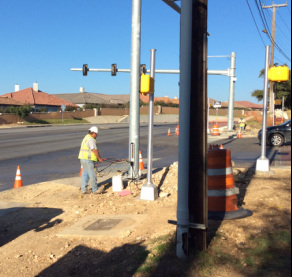 Blanca Rd in San Antonio, TX
---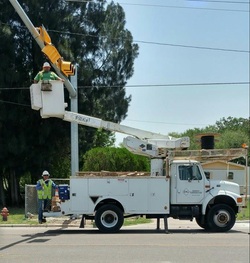 Our most recent job, installing traffic controls at Austin Rd and Minnesota Ave in Brownsville, TX. Now the traffic can flow freely there.
---

---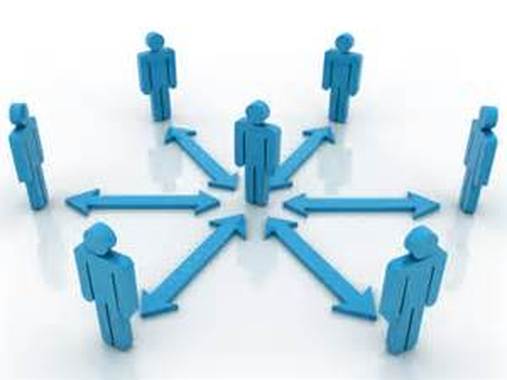 ---