Current Construction Projects
Installation of street lights, traffic lights, pedestrian "z" crosswalks and signals, solar highway lighting, vehicle radar detection devices, roadway intersections. We are traffic control system contractor specialist.

We appreciate & thank all our customers for their business.
Cities of Alice, Brownsville, Edinburg, Elsa, Harlingen, McAllen, Mission, Palmhurst, Palmview, Pharr, San Antonio, San Benito, Sullivan City, Victoria, and Weslaco. Cameron County, La Joya ISD, ELAC,Inc, Enviro Lite Solutions, Environ Group Solutions, First Dove Centre Business Owners Assoc, Legend Landscapes, Republic Parking Systems, Transtelco, Corpus Christy, and, of course, TXDOT,

---
Controlled intersection project in Brownsville, TX . New traffic signals and pedestrian crosswalk signals.

---
"Z" Crosswalk on Broadway St in San Antonio Texas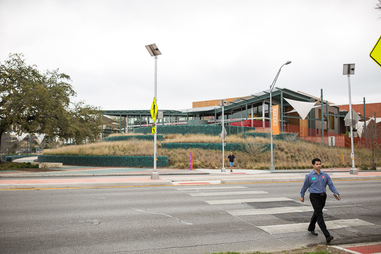 Pedestrians traffic from the parking lot to the new children's museum. http://therivardreport.com/new-crosswalk-on-broadway-designed-to-protect-pedestrians/
The new Z-crossing aims to improve the safety of visitors and families traveling between the area's cultural and recreational destinations. The crosswalk features brightly painted signs and blinking lights to signify pedestrian's right-of-way. The crossing gets its name from the "Z" shape of the path that, instead of guiding pedestrians straight across the street, directs them to pause after three traffic lanes, walk parallel to traffic several feet, and then cross the remaining three.
---
---
Entire intersection Project--
Blanco St and Folonari St, San Antonio, Texas
No traffic control devices were there when we started, now there is a fully functioning intersection, complete with pedestrian crossing and radar.

Corpus Christi project 2017. Still waiting for pictures to post.





---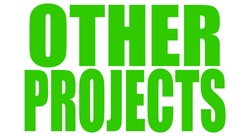 ---