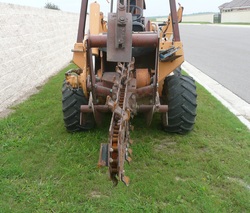 TRENCHING

A trench is an excavation or depression in the ground that is deeper than it is wide (as opposed to a gully or ditch and narrow compared to its length (as opposed to a simple hole). In geology, trenches are created as a result of erosion by rivers or by geological movement of tectonic plates.

But to D & G Energy Corp, trenches are created to install or access underground utilities or infrastructures- conduit for street lights or to lay fiberoptic cable.



---
Some Horizontal Directional Boring we did in Brownsville at Hackberry fall 2015. Click on the pictures along the right side below to see the "Boring" project and learn a little.